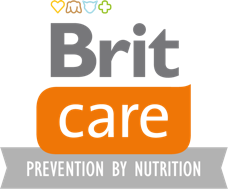 Prevention by Nutrition

Brit Care super-premium pet food has been developed to protect the body against negative environmental influences. It starts with carefully selected, high-quality ingredients, such as lamb, salmon, herring, duck, and rabbit to produce balanced, hypoallergenic formulas that prevent food intolerances and are easy to digest. Brit Care also contains functional components that support immunity, improve overall condition, and help eliminate the risk of serious disease.
Why is Brit Care hypoallergenic?
The long-term use of certain types of proteins in dog food has led to an increase in food allergies. Such proteins include wheat, corn, and soy as well as common types of meat such as chicken, beef, and pork. The elimination of typical allergens from the diet reduces the burden to your dog's body and helps prevent the onset of food intolerances.
We offer a complete portfolio
From PUPPY to SENIOR, From SMALL to GIANTs.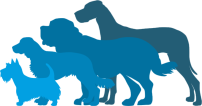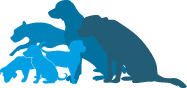 Select the right type of nutrition based on your dog's unique needs

Salmon & Potato
Grain-free recipes

Lamb & Rice
Gluten-free recipes

Special & Care
Special needs
Salmon & Potato
Amino acids are the building blocks of muscle tissue. Salmon contains all of the important amino acids in optimal proportions, which means it is absorbed more efficiently than common proteins. Salmon also contains high levels of omega-3 fatty acids (DHA and EPA ), which play an important role in the quality of skin and coat, development of the senses and mental skills, and cardiovascular and heart health.

Grain-free recipes
The elimination of grains, including rice, is one of the stepping stones on the path to improving the nutritional properties of food and ensuring long-lasting health and excellent fitness. The main benefit of grain-free food is its low glycemic index, which lowers the risk of one of society's most common diseases – obesity
Lamb & Rice
Lamb is very digestible and contains high levels of PUFAs (polyunsaturated fatty acids with excellent usability). The complete profile of amino acids has been optimized to nourish the muscles and tissue and maintain perfect condition.
Special Care
All dogs go through periods when, due to changes in daily routine or condition, regular nutrition isn't enough. Introducing balanced nutrition designed to meet the special needs of overweight dogs, dogs with increased energy demands, and dogs with sensitive digestion or food intolernace.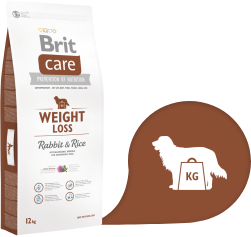 HYPOALLERGENIC SUPERPREMIUM COMPLETE FEED FOR DOGS. RABBIT & RICE FORMULA FOR ADULT DOGS OF ALL BREEDS WITH OVERWEIGHT.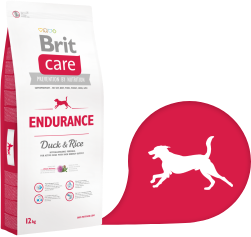 HYPOALLERGENIC SUPERPREMIUM COMPLETE FEED FOR DOGS. DUCK & RICE FORMULA FOR ADULT DOGS OF ALL BREEDS IN HIGH ACTIVITY & ENERGY EXPENDITURE.
WE CARE ABOUT YOUR DOG'S WELLBEING
YEARS OF GOOD HEALTH
Brit Care formulas for dogs contain a number of special ingredients that have a positive effect on the characteristics of the food. Unique nutrients with functional ingredients support the immune system and promote overall health while reducing the risk of serious diseases.

SALMON OIL
Salmon oil contains the greatest amount of omega-3 fatty acids. Omega-3 protects the circulatory system against atherosclerosis and thus helps prevent heart attacks. Omega-3 also affects emotional health, suppresses inflammatory skin reactions, and helps maintain healthier skin and coat.

PREBIOTICS AND PROBIOTICS
Fructooligosaccharides (FOS) and mannanoligosaccharides (MOS) – plant fibre (apple and chicory root) in combination with good bacteria support digestive system health and boost immunity.

COPPER AND ZINC
Antioxidants necessary for the circulation of vitamin C, iron, and oxygen as well as the production of energy, red blood cells (haemoglobin), proper nerve function, growth, and bone development. Beneficial to skin and coat and essential in the formation of collagen and pigment. Antioxidants protect against free radicals, i.e. against premature ageing.

CHONDROITIN SULFATE and GLUCOSAMINE SULFATE
Occurring naturally in cartilage, these substances protect the joints and regenerate damaged tissues.

YUCCA EXTRACT
Yucca schidigera extract contains substances capable of binding ammonia and other compounds that can damage certain tissues in the body. It is excellent for the joints, which are often negatively affected by ammonia resulting in arthrosis. Yucca improves digestion and reduces urine and stool odour.

VITAMIN E and SELENIUM
The organic form of the antioxidant selenium in combination with vitamin E boosts the immune system and suppresses the signs of ageing.

MILK THISTLE
An effective antioxidant that improves digestion and kidney function

VITAMIN C
A source of antioxidants

GLUCOSAMINE AND CHONDROITIN
Protect cartilage (chondroprotective properties). For strong and healthy joints, cartilage, tendons, and ligaments.