Brit Care Crunchy Cracker. Insects with Rabbit enriched with Fennel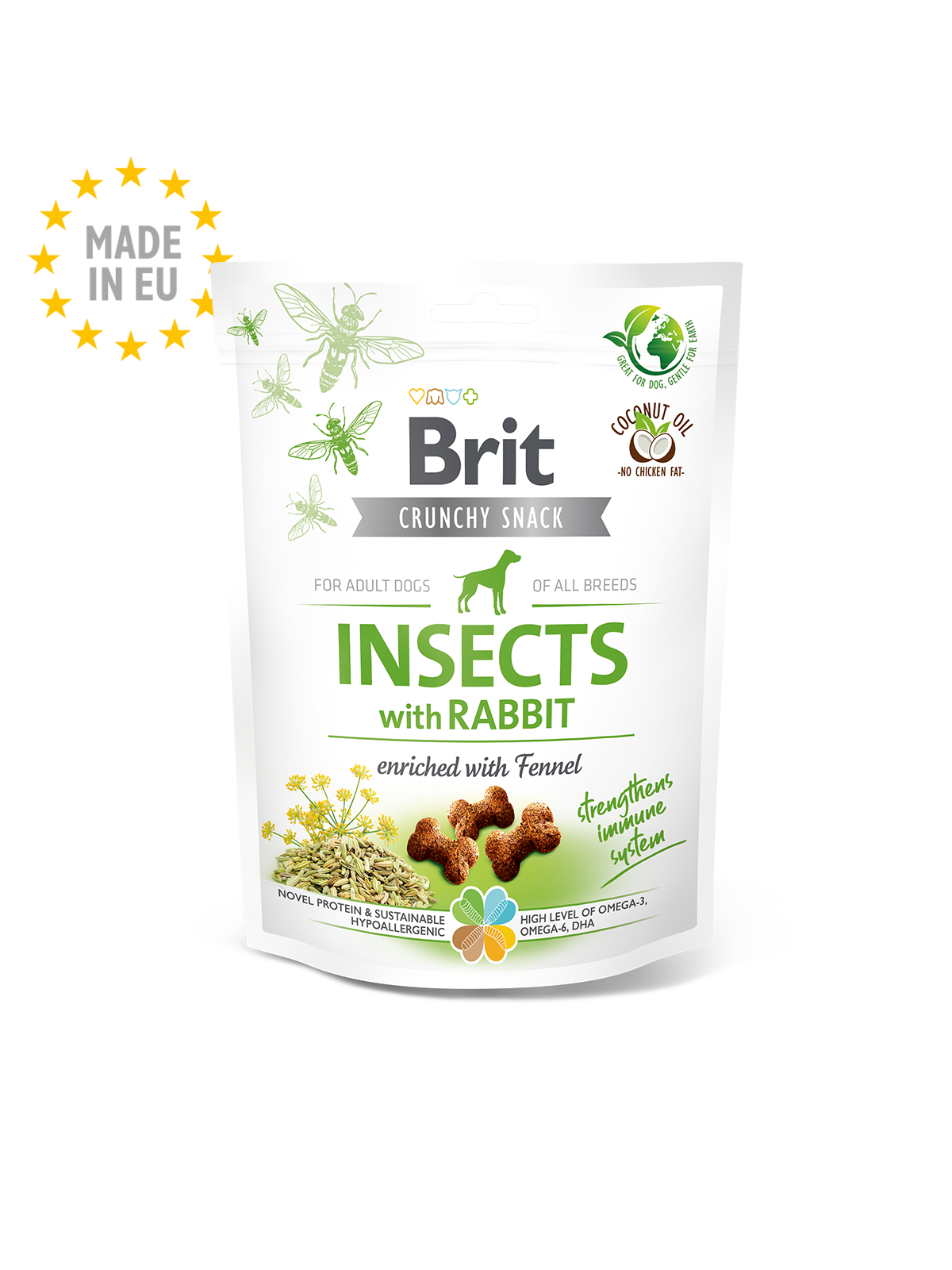 Functional Complementary Dog Food.
strengthening the immune system
yummy and healthy reward
insect protein - excellent digestibility and low risk of allergies
high content of fatty acids for healthy skin and shiny coat
recyclable packaging and low carbon footprint
Made in the EU → I want to know more about the initiative EU MADE SNACKS
Functional Complementary Dog Food.
Composition:
insect protein (26%), peas, rabbit protein (14%), potato starch, coconut oil, linseed (4%), dried apple pulp, hydrolyzed chicken liver, dried fennel (1%), dried algae (1%, Schizochytrium limacinum), rapeseed oil.
Analytical ingredients:
crude protein 26.0%, crude fat 12.0%, moisture 10.0%, crude ash 5.5%, crude fibre 3.0%, calcium 0.8%, phosphorus 0.6%, sodium 0.15%, omega 3 1.4%, omega 6 0.3%, EPA (20:5 n-3) 0.1%, DHA (22:6 n-3) 0.25%, ALA (18:3 n-3) 0.85%. 
Nutritional composition:
Contains EU approved antioxidants: tocopherol extracts from vegetable oils (1b306(i)), ascorbyl palmitate (1b304) & rosemary extract.
Metabolizable energy:
3,655 kcal/kg, 15.30 MJ/kg
---